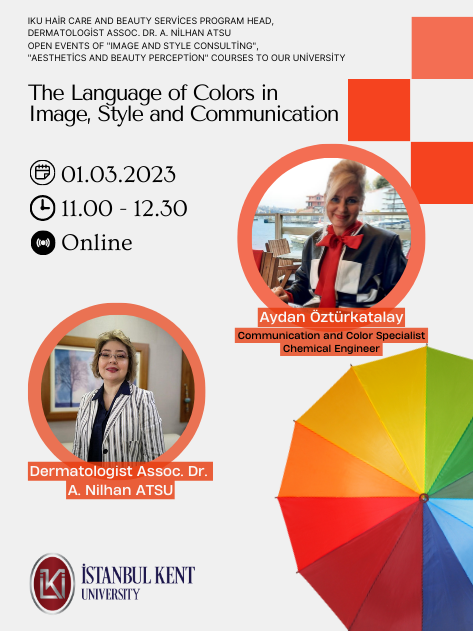 The Language of Colors in Image, Style and Communication
Tarih : 01.03.2023
Hair Care and Beauty Services Program Head,
Dermatologist Assoc. Dr. A. Nilhan ATSU
The first of the "Image and Style Consultancy", "Aesthetics and Beauty Perception" courses open to our University will take place online on Wednesday, March 1st. Our event, which will be held with the participation of Aydan Öztürkatalay, is open to the participation of all our students.