Our Campus From Past To Present:
The campus, where Istanbul Kent University is established, has a deep-rooted history. The campus, which served as (German Hospital), has been established on the 6th of April, 1846 with contribution of German Charity Organization.
Most of the patients in this hospital included German sailors arriving in Istanbul, and poor German people. There was also a great demand of Istanbul public for the hospital . The main building of the hospital was handed over to the civil service during the World War I, and 72 beds of children's and men's services were delivered to troops. Turkish and German soldiers injured during the war were treated in the hospital.
In accordance with the armistice signed at the end of the World War I, all Germans and Austrians left Istanbul, and English physicians and nurses started to work in the hospital on the 2nd of February, 1919. Americans used the hospital between 1925-1928.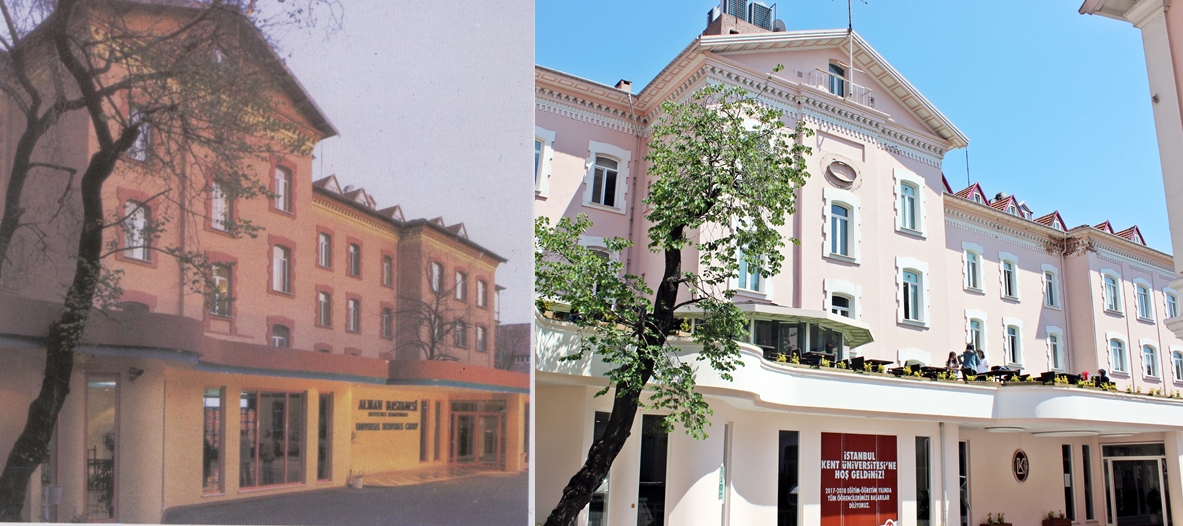 In accordance with a protocol signed between Germany and Turkey in September 1992, the Federal Republic of Germany transferred all opportunities to use and the rights on German Hospital to İstanbul Erkek Liseliler Eğitim Vakfına (Education Foundation of Istanbul Male High School). The hospital was closed in 2013.
Istanbul Kent University, which has been founded upon being published on the Official Journal dated August 2016, has begun offering service in this deep-routed campus. Founded by Unimpeded Education Foundation (ENEV - Engelsiz Egitim Vakfi), Istanbul Kent University today prepares the students for future world by outstanding academic staff, who have achieved great successes in their fields, the approach of student centered education, and classrooms and laboratories with technological infrastructure.